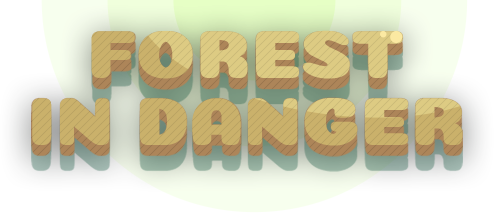 Forest in danger
A downloadable game for Windows, macOS, and Linux
Hey!
In this game you will be a forester who will protect his forest from aliens. He can kill them with a rifle. As they die, your shooting range will be increased and some time will be added to timer. But be aware! Once you kill friendly animal or trigger some spikes you will lose some range. You don't have much time, there is a timer which is going from right to left. Aliens prepare some difficulties for you. They can block your input, reset your weapon range or just glitch you screen to prevent you from killing them - each effect going from right to left, so be careful. Once alien touch or shoot you - you're dead.
There are four types of aliens - they got different fov:
Stander ( three of them on the start, just to test your input )
Slow Walker
Fast Walker
Sniper ( if you stand in his fov, after 1s you will be killed )
Main goal of the game is to "kill'em all!" and save your forrest before they get you.
Credits:
Wioletta Orlowska - orlowska.tumblr.com
Paweł Szpiczakowski - velski.com